Surface Finishing
GPE recognizes the demand for high-quality, durable, ultra-sanitary finishes.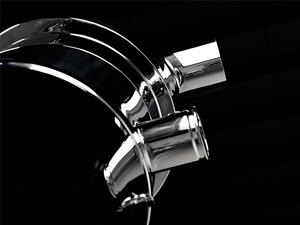 In addition to our world-class mechanical finishes and passivation, GPE can also provide electropolish finishes on everything from fittings and fractional-size valves to our 30,000 gallon reactor vessels.
GPE Surface Finishing Specialties:

Agitators

Blenders

Kettles

Tanks

Valves

Fittings

Tubing

Manways

Vessel heads
Thermowells
Surface Finishing Applications:

Beverage

Chemical

Dairy

Food processing
Pharmaceutical
Electropolishing
GPE Electropolishing Benefits:

Improved surface (brighter and smoother)

Friction reduction

Maximum anti-stick characteristics

Improved corrosion resistance

Uniform passivation

Long-lasting and durable finish
In addition to electropolishing GPE's equipment, we also offer this service to other manufacturers of stainless steel products. GPE will make your products shine.
Do you have a question or would you like to receive a quote? Please contact us or request a quote.